Hey everyone!  It's the time of the year to start thinking about Christmas gifts!  And I wanted to remind you of a GREAT option … Alphabet Art!
These are custom frames with matted photos that spell a name of your choice.  The frames are black solid oak with black mats.  The photos have been taken of random objects that look like letters (by yours truly) from literally all over the country!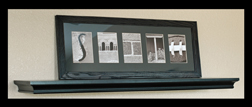 You can even customize it for your favorite team with a custom mat color!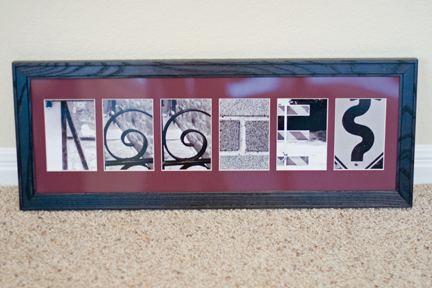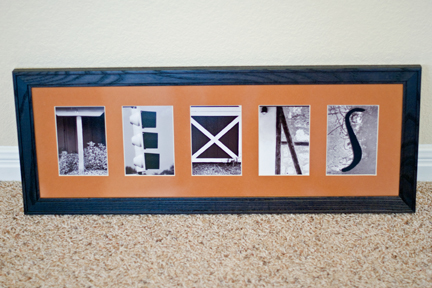 Cost:
Names with 3 to 6 letters (frame size is 8″ x 24″)  … $89
Names with 7 to 9 letters (frame size is 8″ x 36″) … $99
Contact me at amy@twelvestonesphotography.com to order one ASAP!